SMCC Archive 2004
---
Only two boats made it out this day for a sail to Greenwell state park from Solomons. A third was deterred by high winds. This ended up being a great sailing day. The water in these picture looks calm as it was blowing off-shore and this area was protected by the trees. However, out in the river we were screaming and having a blast.
Note: the kids met us at the park and just went for a short ride.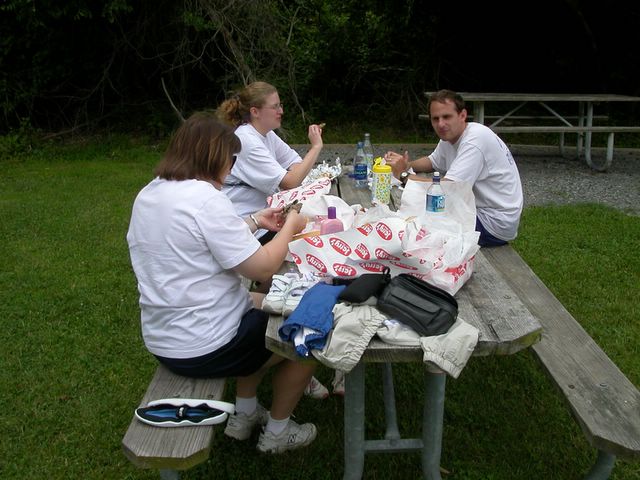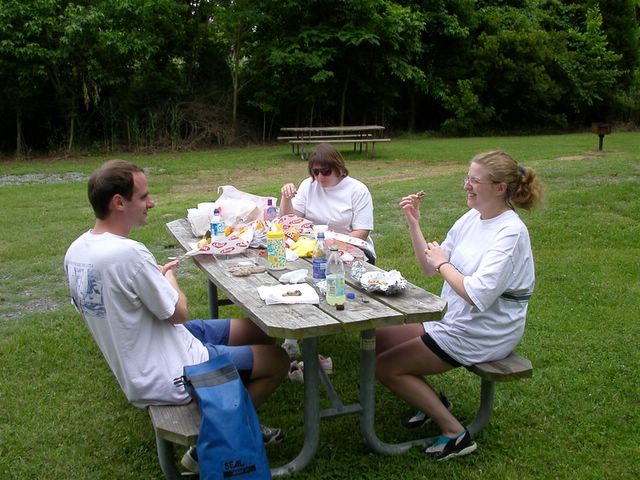 Troy, Lisa, Lynn (above)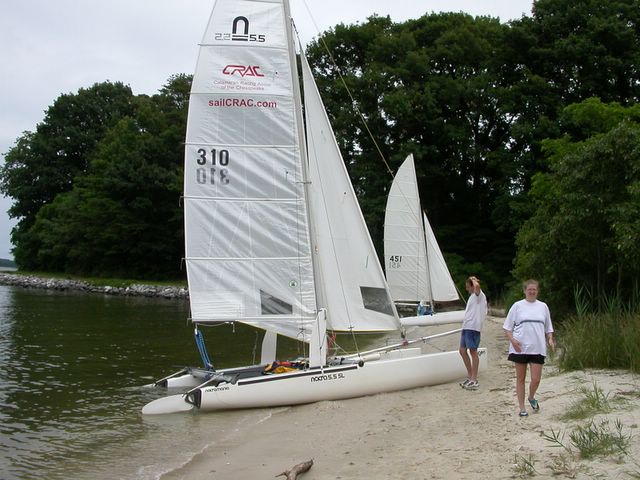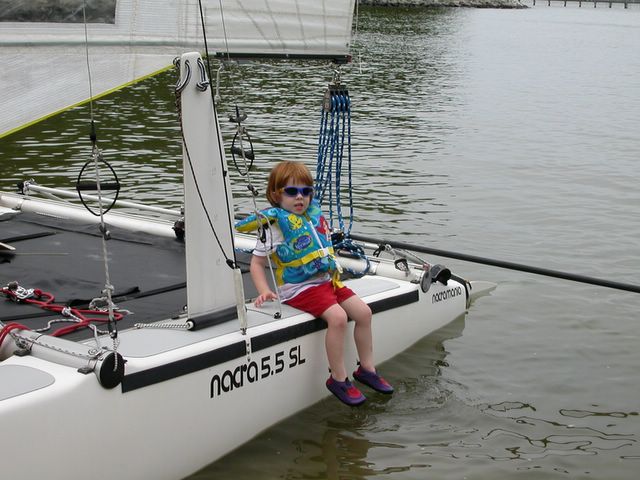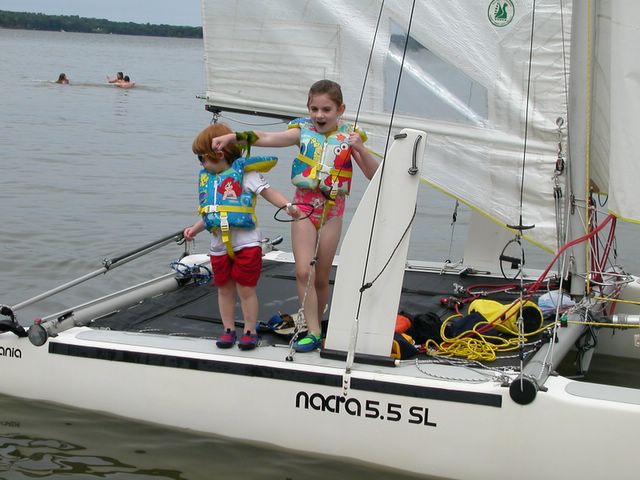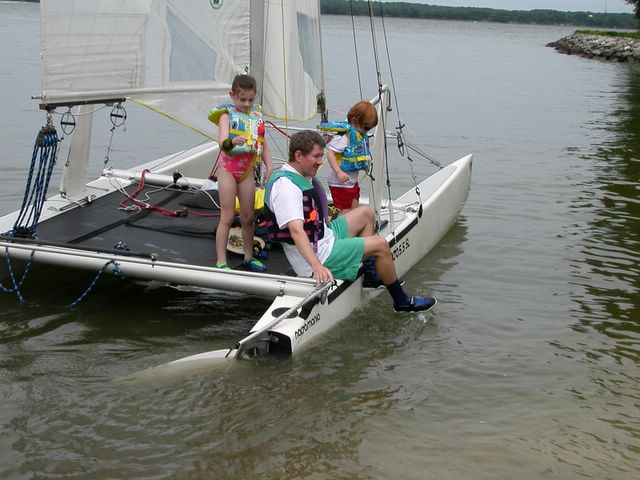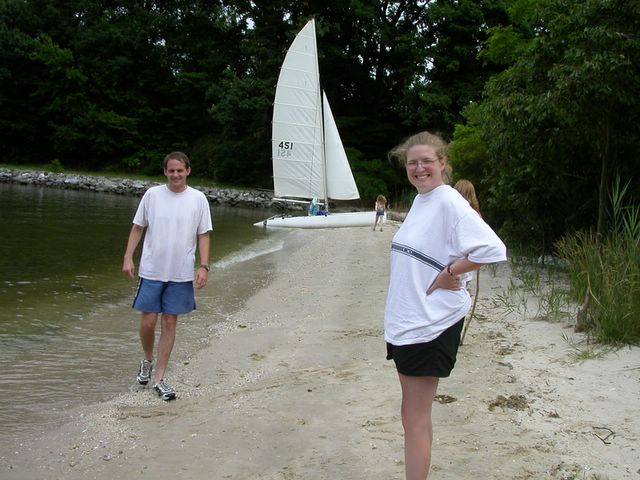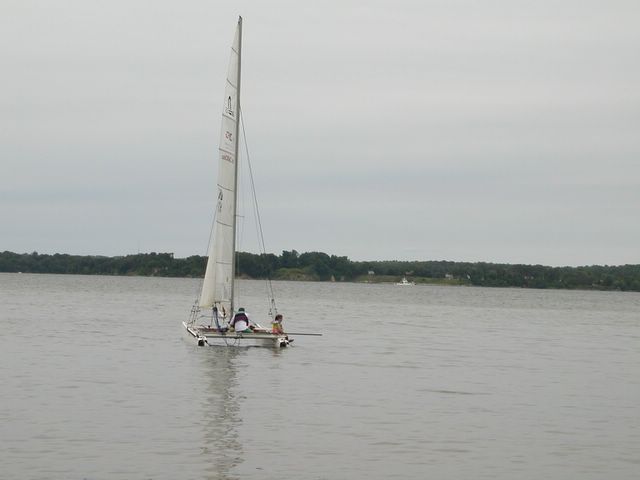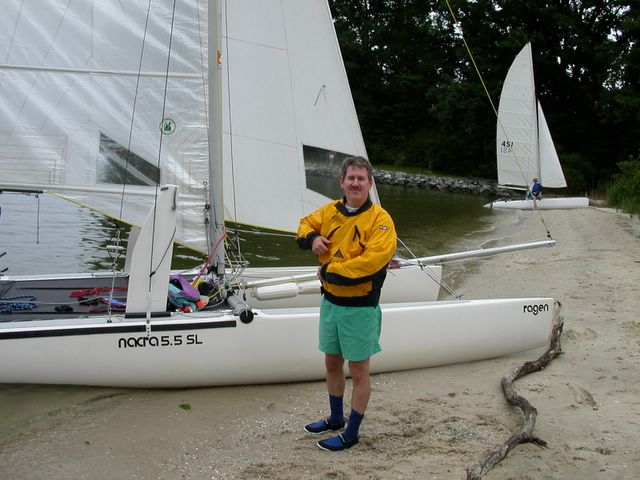 Patrick
---
Note on Greenwell State Park: This park in St. Marys County Maryland has a small but nice beach on the Patuxent River very suitable to pull up a small boat onto for a picnic lunch, etc. There are no facilities other then a picnic bench or two. There is not much to identify the beach from the water so may be hard to find. Its nearly directly across from St. Leonards Creek entrance. Basically look for a gap in the rip-rap rocks. It is at GPS coordinates 38:22.07 N / 76:31.16W.
---
Below are some photos of boats heading out to race with SMSA on a Thursday evening late summer 2004.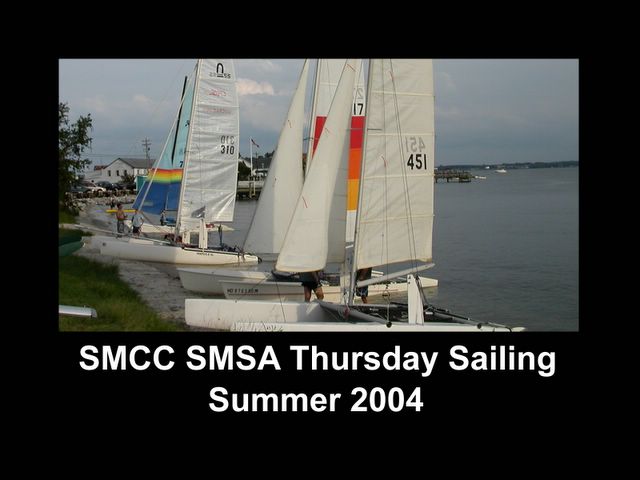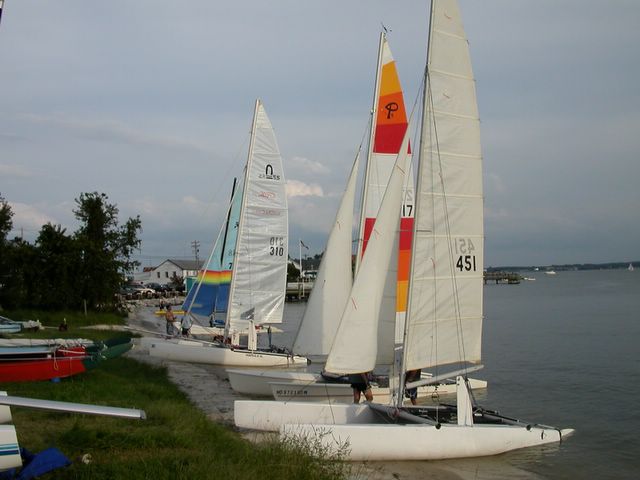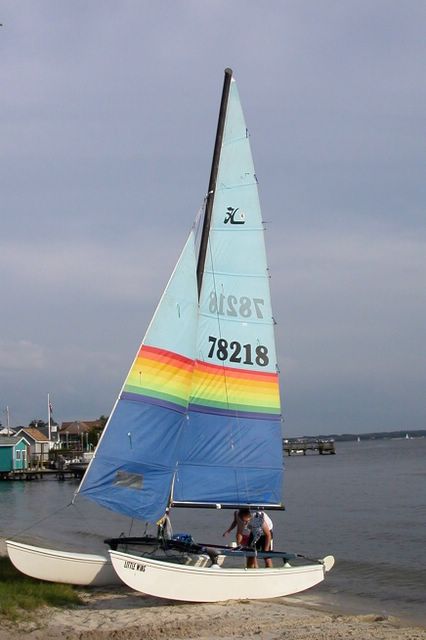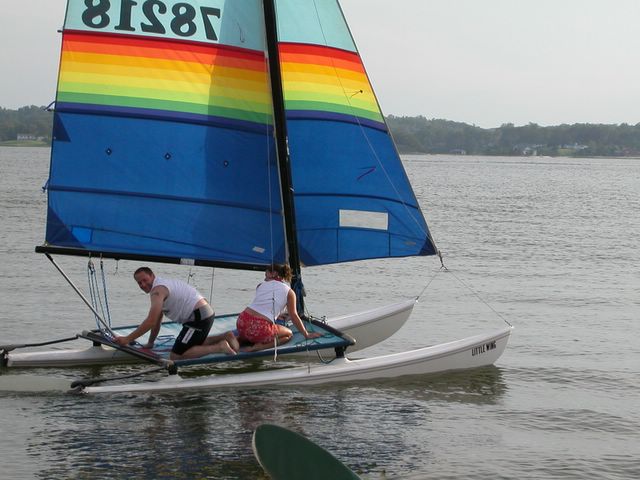 George and Sara (above)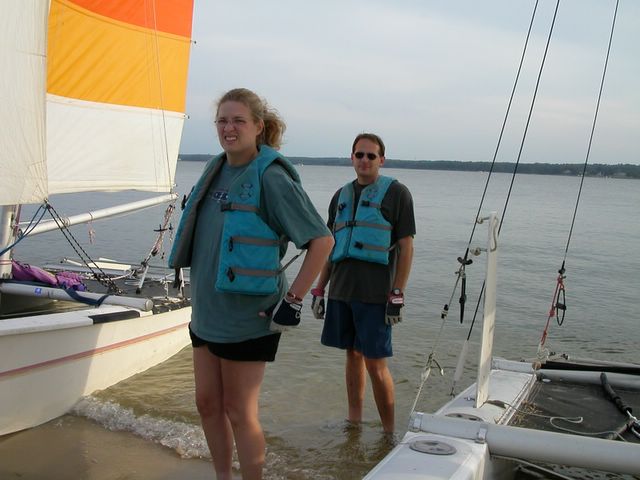 Troy and Lynn (above)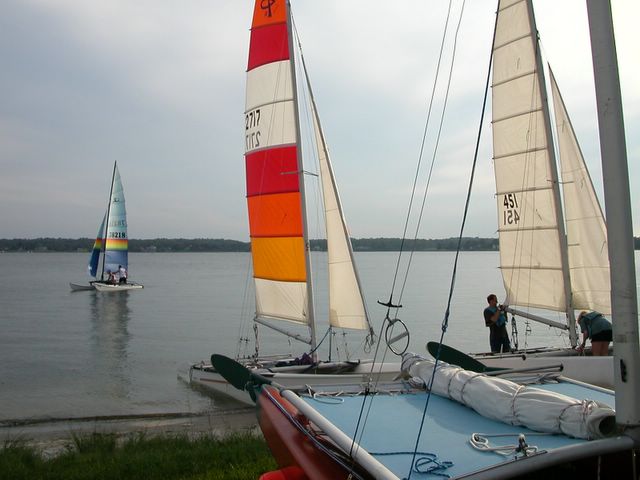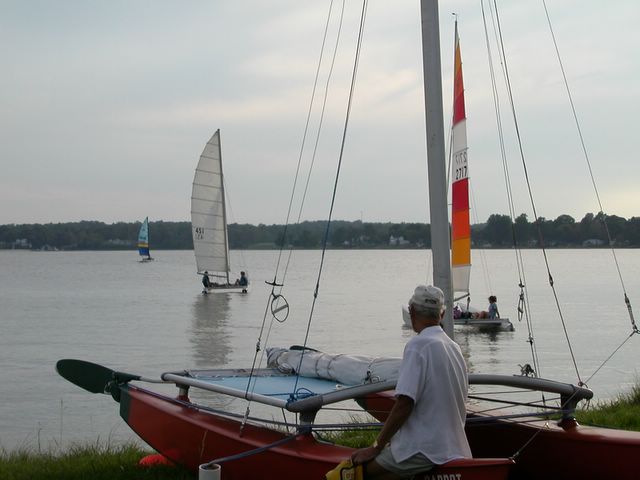 Pete watching the show.
---
(updated 4/05)